first whale sighting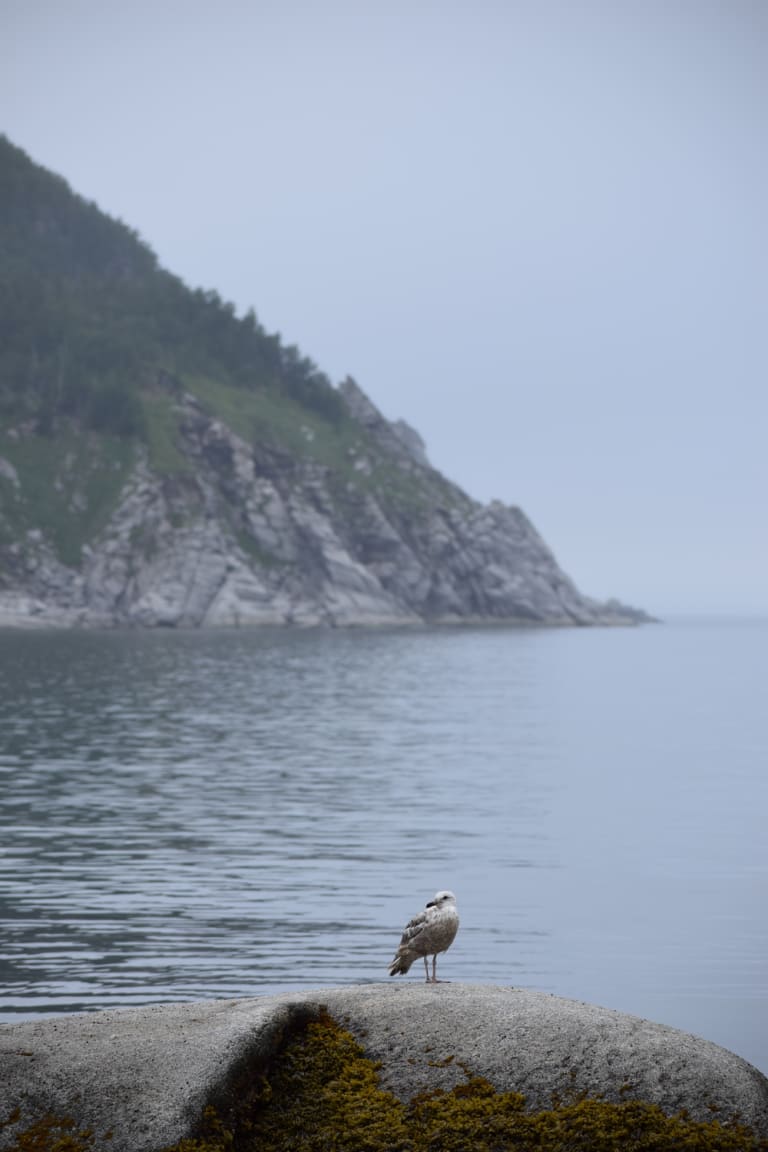 Rain all night, leaving off in the morning. Foggy. Early morning wake-up. (Still jetlagged?)
Morning sighting of some bowheads. Spent morning photographying resident spotted and beard seals, various shorebirds.
Incredibly hard to approach.

Gulls.

Piper of some sort.
Test of wet suit. Weight 6 kg (no camera). Total dive time over an hour, 4 degree Celsius average.
Results: feet go numb first, not sure whether more from the tight foot pocket or cold. Also index finger in mitten. Weight is not sufficient for depth (at most 8 metres).
Initial immersion painful on face. Lessens after a few minutes.
Supper and lecture on bowheads.